Printing Stickers

Thiết kế miễn phí

Khuyến mại liên tục

Giá cả cạnh tranh

Giao hàng miễn phí

In nhanh trong 2 giờ

Dịch vụ tận tâm
Mô tả sản phẩm
Printing stickers is a popular way among businesses and individuals to promote their brand, products or services. Stickers can be printed with a custom design, message or logo, providing a unique visual identity for the brand.
1, What is printing stickers?
Printing stickers involves a process, which includes designing the sticker, selecting the right material, and printing using the right printing technology. The quality of the sticker depends on the design, printing technology, and material used.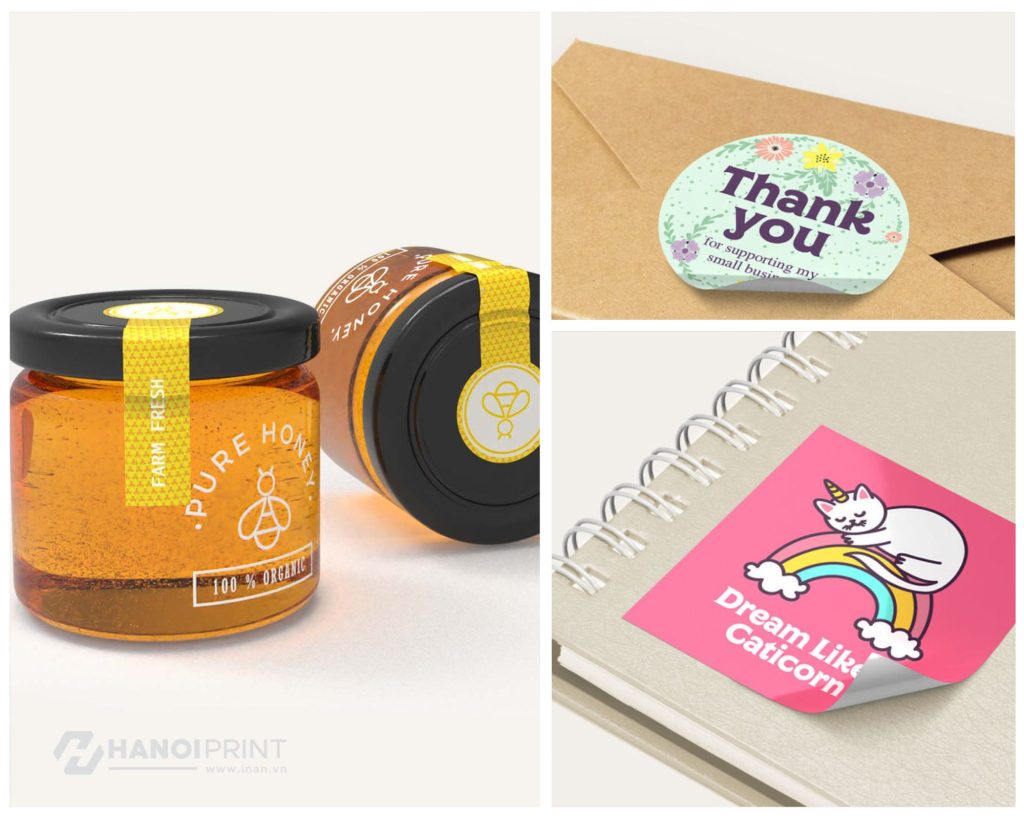 1.1 Designing the sticker
Designing the sticker is the first and most crucial step in the sticker printing process. It is important to create a design that suits your brand, message or product. The design should be eye-catching, unique, and legible.
Additionally, you should consider several factors such as the shape, size, colors, fonts and images. The shape of the sticker can be rectangular, square or custom-shaped. The size of the sticker depends on the intended use, whether it's for promotional purposes or product labeling.
Colors are also an essential part of sticker design. You should choose colors that are consistent with your brand and message. Color psychology can also be used to evoke emotions and influence consumer behavior.
Fonts and images on the sticker should be chosen with care. You should select fonts that are legible and easy to read, and images that are high quality and relevant to your message.
1.2 Selecting the Right Material
The material used for printing stickers depends on the intended use, location and environment where the stickers will be placed. The material should be durable and resistant to fading, tearing, and water damage.
There are different types of materials such as vinyl, clear, paper, and permanent adhesive. Vinyl is the most popular material for printing stickers as it is durable and resistant.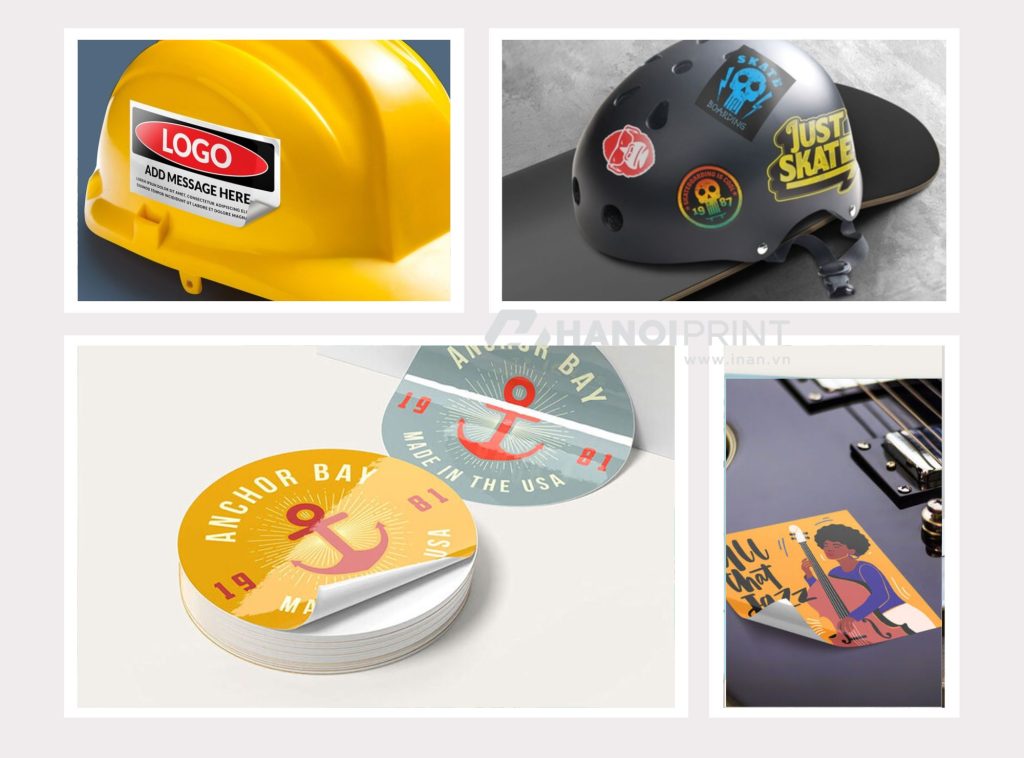 Clear materials are used for stickers that require a transparent background. They are commonly used for car decals, window stickers, and storefront promotions.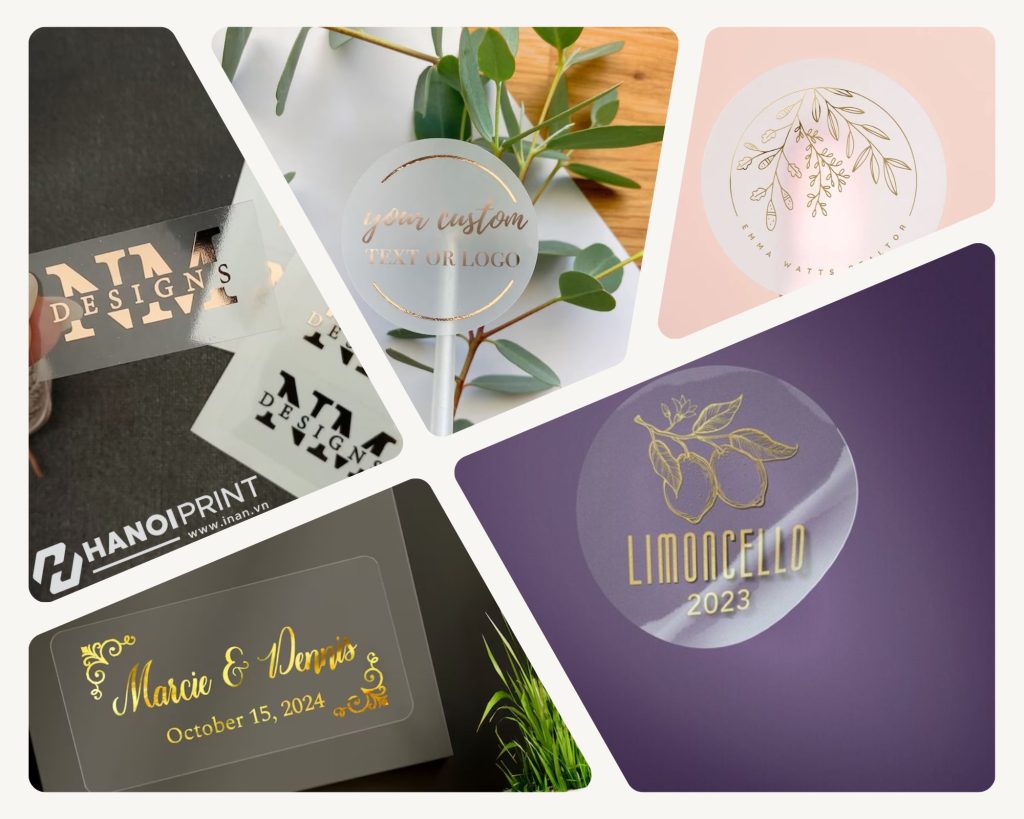 Paper materials are also used for printing stickers. They are less durable than vinyl and clear but are cheaper and easier to print.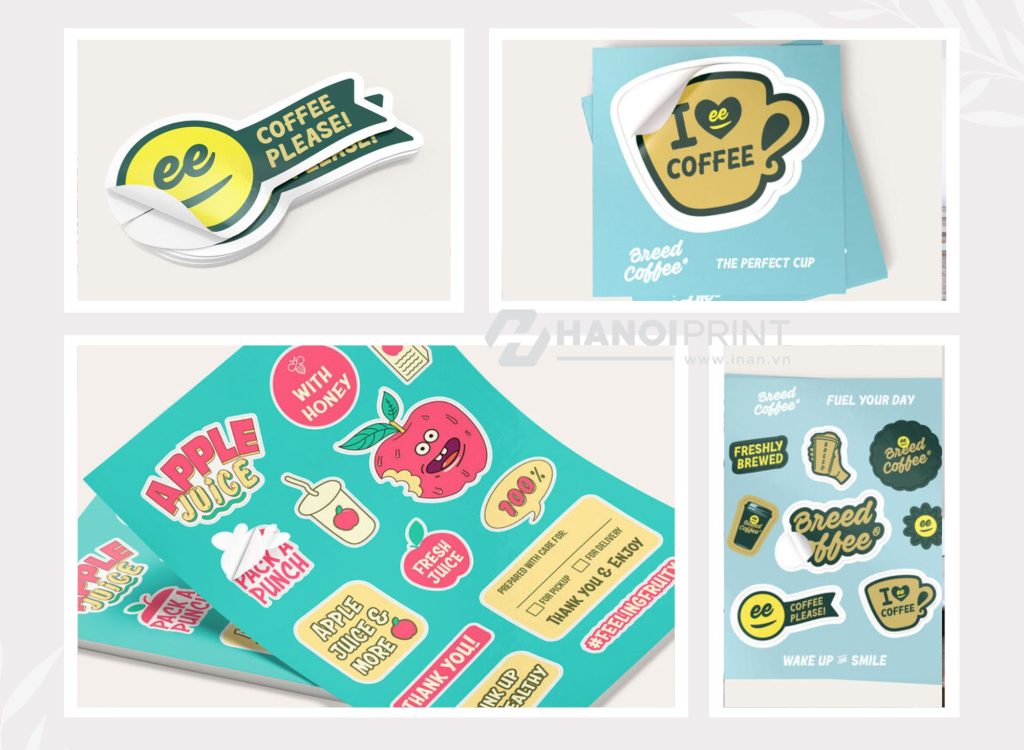 Permanent adhesive materials are used for stickers that are intended to be permanently placed. They are commonly used for product labeling or identifying equipment and machinery.
1.3 Printing Technology
There are different types of printing technologies such as digital, offset printing:
Digital printing is the most popular technology for printing stickers as it is cost-effective, fast, and produces high-quality output. It is best suited for small to medium-sized quantities of stickers.
Offset printing is more suitable for large quantities of stickers. It is a more expensive technology but produces higher quality output than digital printing.
2, Uses of Stickers
Stickers have a wide range of uses in popular culture, marketing, and art. Here are some of the most common ways that stickers are used today:
Branding: Stickers are commonly used by businesses to promote their brand and increase their visibility. Companies often give away stickers as part of their marketing campaigns or use them to label products and packaging.

Decorations: Stickers are an easy and affordable way to personalize and decorate items such as laptops, phones, water bottles, and notebooks.

Expression: Stickers are a popular way for individuals to express their interests, opinions, and personalities. From political statements to favorite bands, stickers are a way to make a statement and show off one's individuality.

Art: Stickers are often used in street art and graffiti as a way to create eye-catching designs and leave a mark in public spaces. Graffiti artists often use stickers to tag their work and create multi-layered pieces.
3, Some reasons why printing in Hanoi Print
Hanoi Print is proud to be a longtime printing unit in Hanoi. With more than 20 years of experience, design and print production with professional staff, most modern machines on the market today. Besides, Hanoi Print is also a reliable partner of many famous domestic and international enterprises such as EY, Deloitte, PWC, Sunshine Group, … and thousands of customers, shops and startups in Hanoi.
Although there are many units in Hanoi that provide printing services, Hanoi Print is confident to be a printing unit with good print quality, maximum support for businesses, quick execution of orders and special prices. Competition makes it easy for businesses to own a good printing product at a low cost.
We confidently commit to:
Sharp, clear, high quality images

100% quality guarantee

Accept printing in all quantities according to the requirements of customers

Quick consultation, competitive quotation, many attractive incentives

Accept to make according to customer's own design
Please contact us via Hotline/ Zalo: 088.888.6154 for the fastest order!
Quy trình in ấn siêu tốc trong 2H
Việc của bạn là đặt in, tất cả việc còn lại là của chúng tôi

Gửi yêu cầu
Quý khách gửi yêu cầu in ấn đến Hanoi Print qua ĐT, Tin Nhắn, Email, Zalo, Website (Hệ thống báo giá tự động)...Quý khách sẽ được miễn phí tư vấn về thiết kế, vật liệu in, quy cách...

Chốt phương án
Hanoi Print xác nhận lại marquette, in test miễn phí. Quý khách xác nhận, chốt phương án in ấn và số lượng. Chuyển khoản 50% giá trị đơn hàng để xác nhận.

Nhận hàng & kiểm tra (Shipcod toàn quốc)
Hanoi Print giao hàng cho quý khách theo thời gian đã hẹn, Quý khách kiểm tra, ký nhận và thanh toán 50% còn lại.